Cindy's Threadworks Articles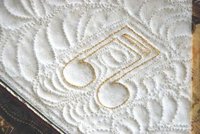 © copyright Cindy Scraba, Threaducator

Published articles of interest. Scroll through topics below...


Cinderella's Column CQA/ACC National Newsletter Publication

https://media.rainpos.com/4965/cqa_summer_2021_64_65.pdf


click for "Hand Needles Primer" 2 pg. PDF

Click here to view PDF "Tips for Seam Rippers"!

click to view "Quilt Backs" 2 pg PDF


Click for Postcard Inspirations. Join in the Challenge!
click image: MicroQuilter: A Primer for fine thread for projects

click: The Joy of Quilting! Tips for successful free-motion-quilting

Click: Appliqué--A New Method! Canadian Quilters Love this amazing tool!

Click: Modern Ideas for Thread Use For Bag embellishment & beyond.

Click: Needle Threaders! How well do you know your needle threaders?

Click: Thread Snips! Why would you need this handy tool?

Click: If THREAD Could Talk Why use a Thread Stand or Holder?

Click: Thread.Play.Learn Q & A Thread Discussion for free motion quilting.

Click: Thread Name Game Easy way to remember your Thread colours.

Click: 7 Remedies to Cure Metallic Headaches It's not your enemy!

Click: SILK Thread is Special for many reasons; take a look.
Click: Thread Therapy w Needles you need this "free" advice.

Click: Featured On-Line Shoppe interview Canadian Quilter Nat'l Publication.

Click: Quilters Gift Cards A super fun way to use specialty Threads.

Click: Thread Paint Article How to ThreadPlay and free motion the easy way.

Click: The Point of Pins Using the right pin (tools) creates accuracy.

Click: Discovering Designs Unique sources for quilting motifs and inspiration.

Click: Heirlooms Honoured A quilted portrait story CQA/ACC article.
(to reprint for Guild Newsletters please contact me for permission.)
To obtain back copies and quarterly subscription with your membership visit: www.canadianquilter.com